I'm submitting a…
[ ] Regression (a behavior that stopped working in a new release)
[X] Bug report
[ ] Performance issue
[ ] Documentation issue or request
Current behavior
can't access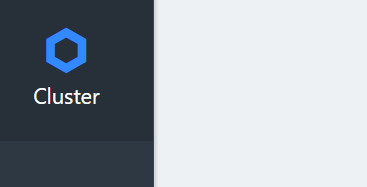 Expected behavior
Minimal reproduction of the problem
Environment
[X] Self hosted with docker
[ ] Self hosted with IIS
[ ] Self hosted with other version
[ ] Cloud version
Version: latest commit
Browser:
[X] Chrome (desktop)
[ ] Chrome (Android)
[ ] Chrome (iOS)
[ ] Firefox
[ ] Safari (desktop)
[ ] Safari (iOS)
[ ] IE
[ ] Edge
Others:
I moved the discuss here to fit the topic properly.
I think the problem is there is no cookie or somehow I can't get cookie set properly.
I can see bear token so api area works fine with angular. I can login do everything just fine except the cluster area, which load an iframe and call /orleans directly.
And it will reject the call because there is no cookie and send it back to /orleans/signin-internal
this is also odd as well. I was expecting it should go to /signin-internal directly. I wonder if it is because of "app.Map(Constants.PrefixOrleans, orleansApp =>"
I will keep digging on this one. I have used identity server 4 before but I didn't use it with cookie, so I am trying to figure how it should work properly.