Hello. I've been playing with workflows multiple times. Using "development" docker-compose to setup dependencies. And starting squidex from latest master branch codebase.
So I've defined very simple workflow: draft => in review => published.
It works well with multiple contents schema, but not with single content.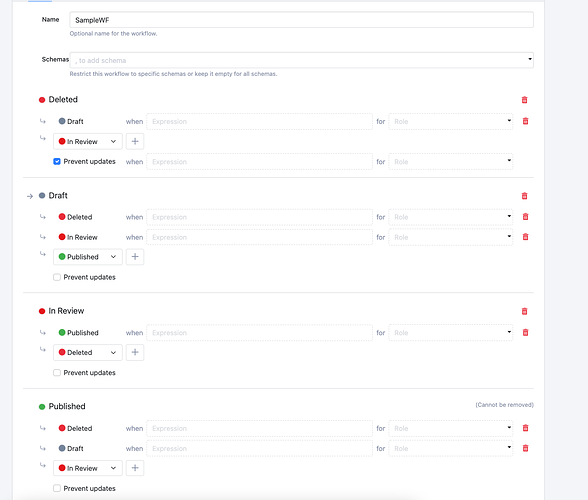 Here is how it looks in single content: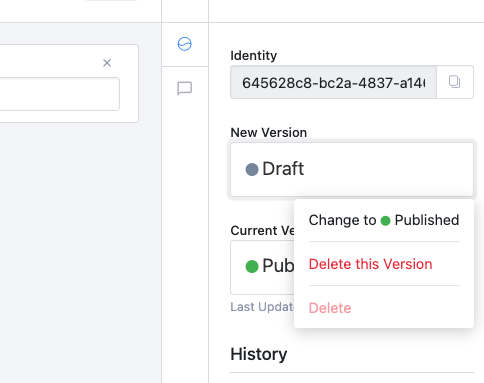 And here - for multiple: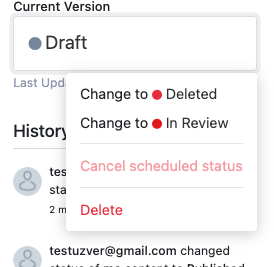 I tried the same on cloud instance. Result is similar.
Any ideas what I'm doing wrong?