Hi everybody,
We are running squidex in azure and our web application consumes the content from it.
As a data access layer we use Squidex.ClientLibrary 3.2.0 and everything works fine.
However, when I request an entity, which contains Reference Field or Asset Field it returns me guids.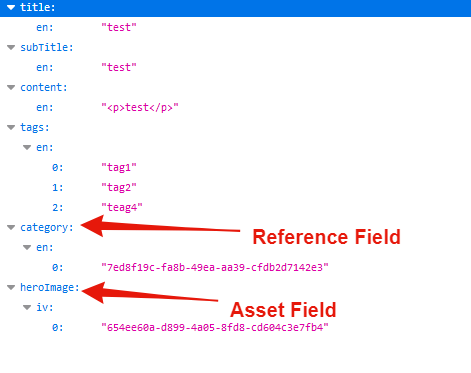 Is there a way to tell the squidex client to include reference entity and/or resolve asset url?
We just trying to avoid extra calls.
Thanks,
Alexander.