On Squidex Docker 6.9.0 and 6.8.0 I noticed that backups cannot be restored without loosing quite a lot of content.
I was going from Squidex 4.6.0 to Squidex 7 and restored all data on 7 with success, but Squidex 7 has some bugs on the interface like the Filters view, which I use quite a lot and thats not possible in 7.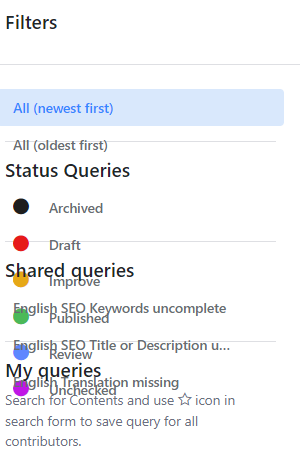 So I did the following:
Installed Squidex 6.8.0 and restored (content missing)
Installed Squidex 6.9.0 and restored (content missing)
Both installs I did twice. One time with the backup from 4.6.0 and one with the one from 7.
Strangly I noticed that the Schemas where content missing are there but are not shown inside the content area…
Maybe there is a trick?