I have…
I'm submitting a…
[ ] Regression (a behavior that stopped working in a new release)
[ X] Bug report
[ ] Performance issue
[ ] Documentation issue or request
Current behavior
Hi Sebastian,
We are generating RestSharp Client via NSWAG. We are getting error when we call Squidex API from the code generated via NSWAG for GET methods. We see "iv" property is removed which is causing the issue and all class names have been appended with DTO.
GET method (without "iv")

POST with "iv"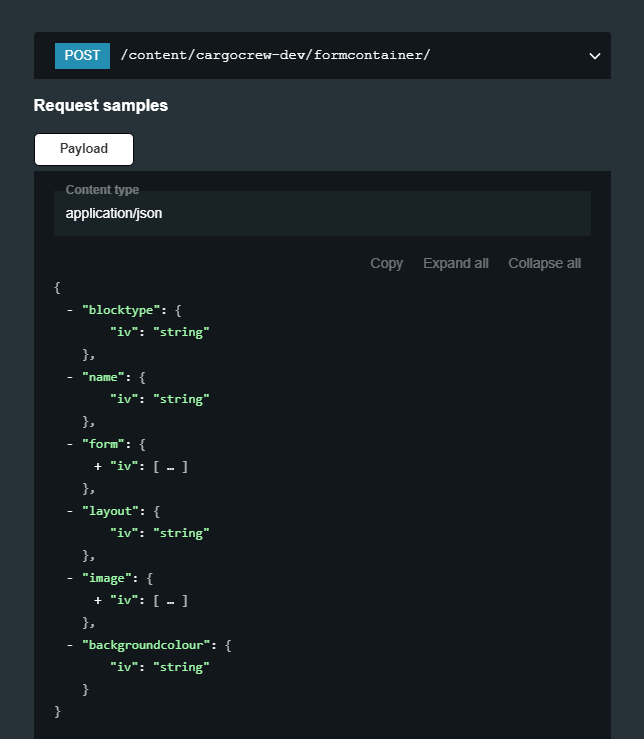 This was working earlier. Are there any recent changes that happened?
Please help with this.
Expected behavior
Minimal reproduction of the problem
Environment
[ ] Self hosted with docker
[ ] Self hosted with IIS
[ ] Self hosted with other version
[ X] Cloud version
Version: [VERSION]
Browser:
[ X] Chrome (desktop)
[ ] Chrome (Android)
[ ] Chrome (iOS)
[ ] Firefox
[ ] Safari (desktop)
[ ] Safari (iOS)
[ ] IE
[ ] Edge
Others: