I'm submitting a…
[ ] Regression (a behavior that stopped working in a new release)
[x] Bug report
[ ] Performance issue
[ ] Documentation issue or request
Current behavior
Hi Sebastian,
Our customer is experiencing javascript errors when trying to select other schemas. I do not have the same javascript errors so I couldn't explore the problem any better.
cloud.squidex.io/app/jeveka
Errors:


Problem: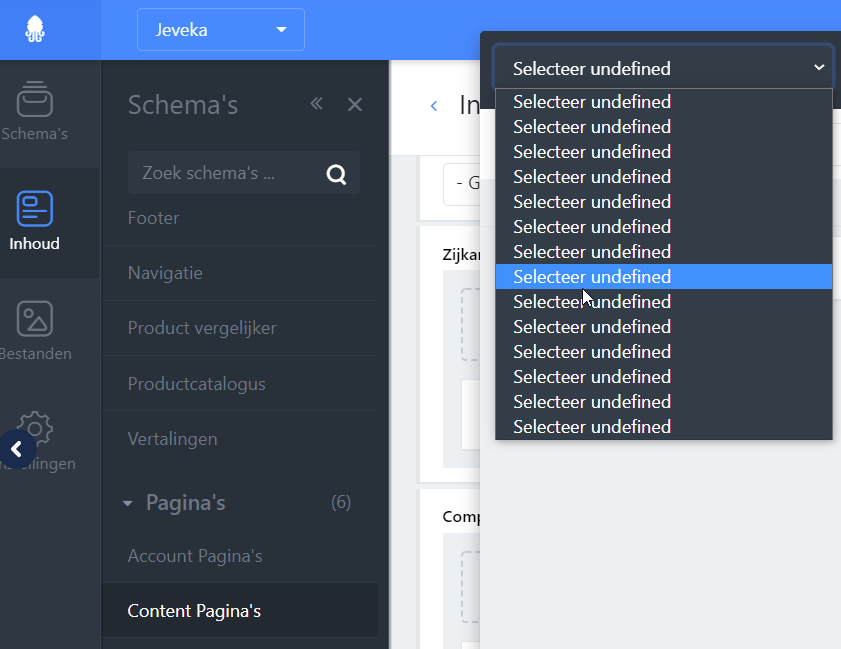 Expected behavior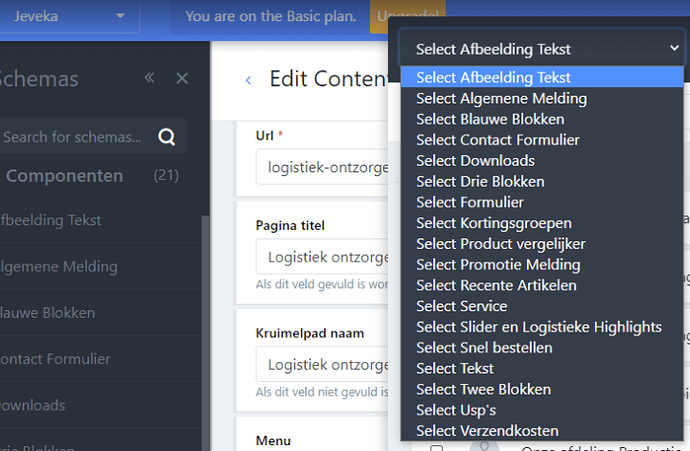 Minimal reproduction of the problem
Browse to cloud.squidex.io/app/jeveka
Content -> Pagina's (near bottom) -> Content pagina's -> open any existing page -> Zijkant componenten -> Select Existing -> Upper left corner drowdown
Assuming your able to get here. If you need more information please contact me.
Environment
Browser:
Others:
Customer told me the language of the UI changed. And since then he got these problems. Content / Assets / Settings changed to Dutch (Inhoud / Bestanden / Instellingen). (unrelated) Is language loaded from the logged in user?