I have…
I'm submitting a…
[ ] Regression (a behavior that stopped working in a new release)
[ ] Bug report
[ ] Performance issue
[ x ] Documentation issue or request
Current behavior
I have a problem with assets. The files are stored in the Assets folder. For some reason, some files were manually deleted from this folder.
Now we need to copy the app to app2 via the CLI.
I try sq.exe sync out testOut and get 404 for the files. The rest of the data exports successfully.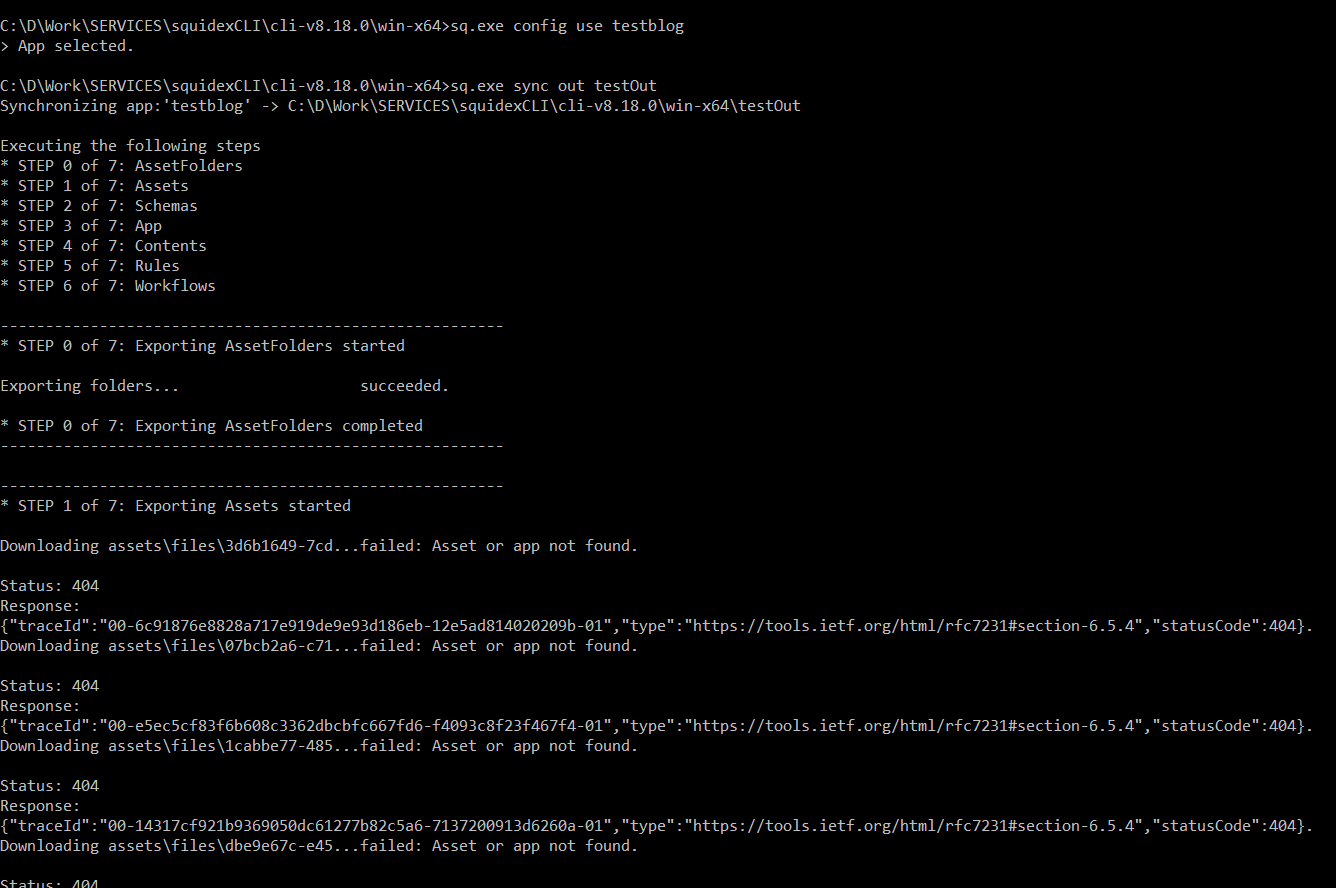 I try sq.exe sync in testOut in another application and the process hangs because it cannot load the missing file.

How can I skip manually deleted assets?
Broken files should be deleted or skipped during export.
There is another option - to restore dummy asset files and delete them manually. But there are a lot of them and I don't see an automatic tool.
Tried settings
rebuild:assets: true
rebuild:assetFiles: true
In this case I get another error


Expected behavior
Resolve error with manually deleted asset files and data in db when copy to another app via CLI.
Minimal reproduction of the problem
Delete asset file from Assets folder. Then do
.\sq.exe sync out <folder>
.\sq.exe config use <another_appprofile>
.\sq.exe sync in <folder>
Environment
App Name:
[ x ] Self hosted with docker
[ ] Self hosted with IIS
[ ] Self hosted with other version
[ ] Cloud version
Version: 6.4.0
Others:
Partially touches on this topic