I have…
I'm submitting a…
[ ] Regression (a behavior that stopped working in a new release)
[ x] Bug report
[ ] Performance issue
[ ] Documentation issue or request
Current behavior
Cannot create an account for cloud, have tried using both Microsoft and GitHub.
Note - i managed to successfully use GitHub to create a support account for this forum.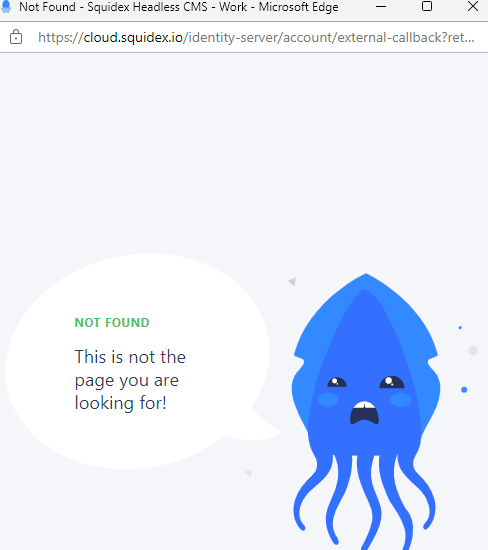 Expected behavior
It seems to be failing when it's trying to auto redirect me to the application after a successful login.
Minimal reproduction of the problem
Every time for me on both Chrome and Microsoft edge, although my colleague seems to be having no problems.
Environment
App Name: not applicable as i cannot log in
[ ] Self hosted with docker
[ ] Self hosted with IIS
[ ] Self hosted with other version
[ x] Cloud version
Version: [VERSION]
Browser:
[x ] Chrome (desktop)
[ ] Chrome (Android)
[ ] Chrome (iOS)
[ ] Firefox
[ ] Safari (desktop)
[ ] Safari (iOS)
[ ] IE
[x] Edge
Others: