Hi Sebastian,
I have a new idea on the schema side.
Buttons can be added to the diagrams as a field.
Some actions can be assigned to the button click event on the scripts side.
I want to share an example.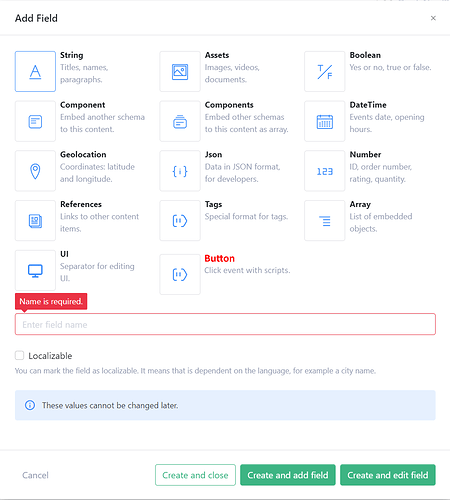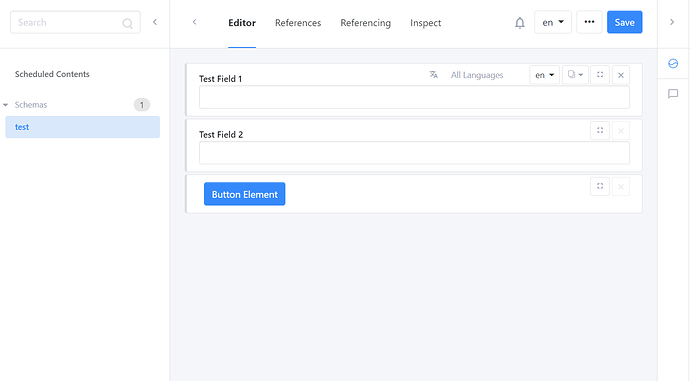 my goal here is to capture the button click event and assign tasks to it… I don't expect it to save a data for the button in the database. For example, when the button is clicked, I want to make a web service call using other field data in the scripts field.
or I want to hide another area when the button is clicked.
I want to load data from a web service into the dropdown item according to the data entered when the button is clicked.
Examples can be multiplied.
Also, it would be very nice to add a feature in the schema properties that removes the save & save and publish buttons and customize the forms not only for registration to the database, but for other operations such as calculation, web service, etc., according to this added button.
Thanks for your support