When using a list ( or a list of components ), we're only able to set the list itself as localizable. It would be more useful to set the list items as localizable.
Take this screenshot: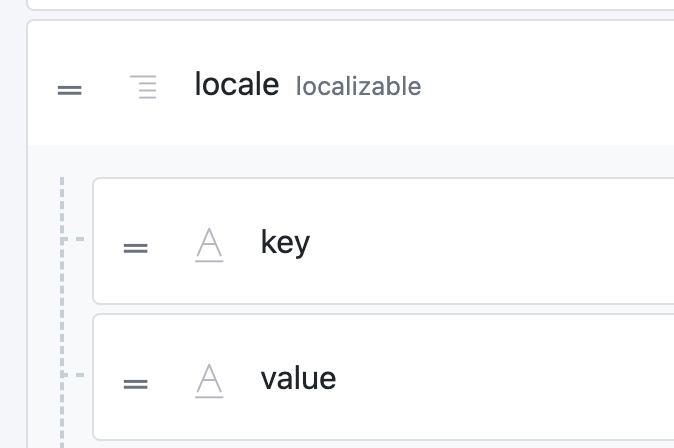 This is a list called 'locale', which itself is required to be localizable, which is not desired because then the key is able to be edited between locales. Instead, the only item that should be set to localizable should be the value, making it so that the list isn't the item to be localizable but instead the individual items in the list are.
the same issue exists with components