Hi all.
I do not know whether to categorize it as a bug but I leave the description of my problem.
From postman I have made a request automation process with these values:
$skip = 60800
$top = 200
$orderby = created asc
But I noticed that when the $skip parameter takes values ​​higher than 60800 I am getting a 500 error.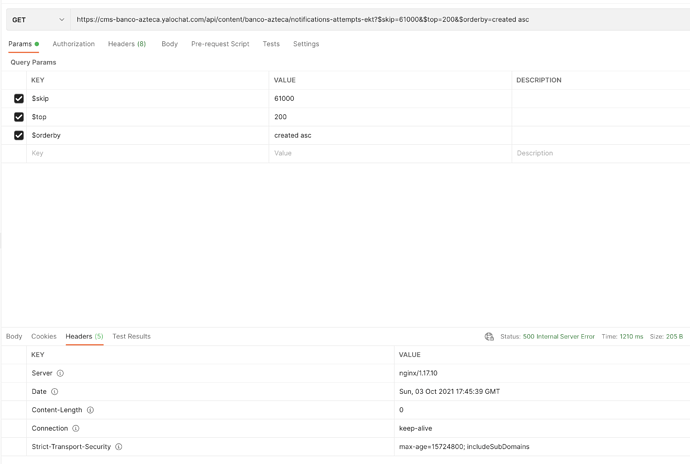 Can you help me know if it is a Squidex limitation or what the bug is about?
Thank you.