Hello, we have a custom plugin for targeting Azure Service Bus with Rule events and I was wondering if you have any appetite for this being a part of the Squidex source code itself? If so I can try and cut through some company red tape, amend the code a bit to make it generic and in keeping with existing plugins including test coverage, and open a PR for it.
Selecting it as the action type:


Configuring the action (Note: Currently the secret part is provided by the Squidex configuration to avoid exposing it in the UI; this is the main thing I would need to change before opening a PR):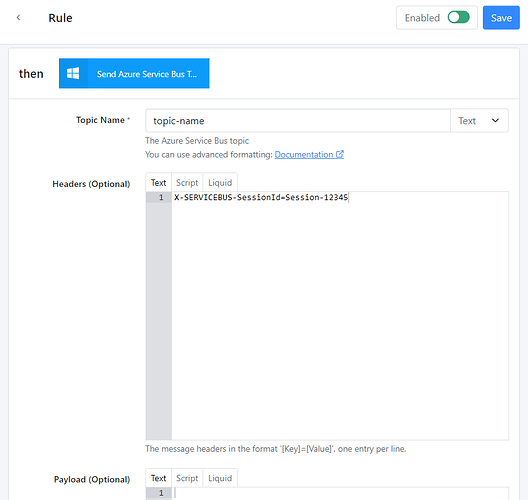 The code we have uses the presence of the X-SERVICEBUS-SessionId header to determine if it should attach a session ID or not so both session enabled and disabled queues should be supported.
Let me know what you think!
p.s. This isn't an entirely selfless offering, currently we have to merge our plugin code with Squidex's source code and then build a Docker image, so removing the merging of code would make our pipeline less complicated.