Custom editors for the fields are great but I think the same technology (iframe and messaging) can be used for a more ambitious feature: custom pages.
On the schema. the user will be able to:
add custom pages. A page will have a url (as for custom editors and sidebars) and a name
define an order of the pages where the first is the default one
deactivate the default pages (Editor, Reference, Referencing)
The custom page will be embedded in an iframe with full page size, on the header all the active pages will be available as "tabs".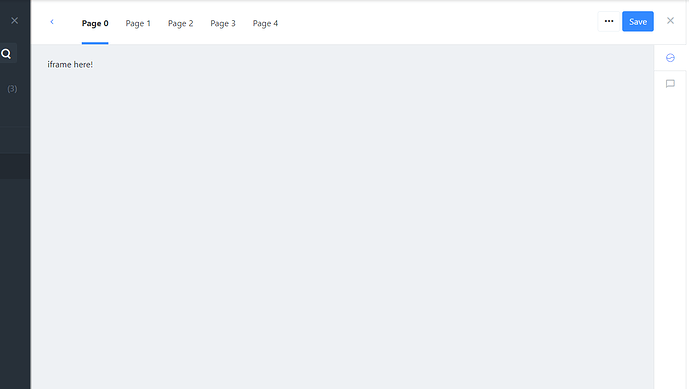 These custom pages can be used for:
customize the editor deeply, eventually in multiple pages
embedded preview or read only mode
other functionalities or links to external tools as a custom sidebar, with more space
easier development of extra/third parts/customized functionalities