Please guys I am trying to host squidex locally on mac and check the platform.
Please I am not able to run it


1.Running Docker locally.
2. Installed Certificates
3. And error always popups when I start backend.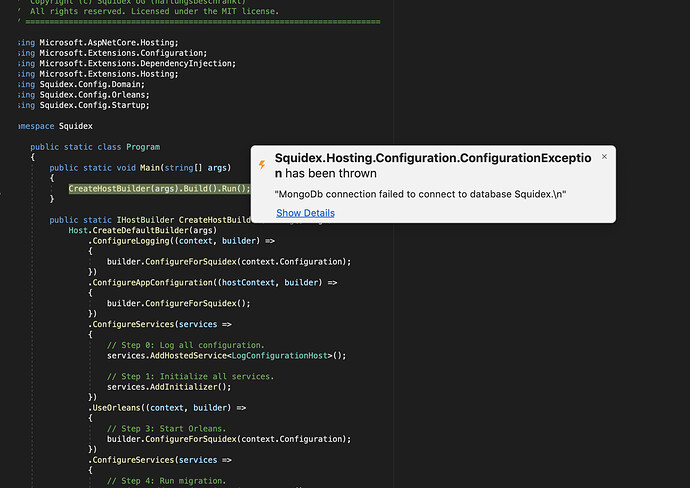 .
4. Running frontend on the localhost:3000 gives me screen below and any time I click the login popup pops and disappears immediately.
Please would you advise steps to host it locally step by step? I am sure I am missing smt.
Tried to connect to mongodb using "Mongo Compass"
but not sure what to put into connection string


mongodb://[USER_NAME]:[PASSWORD]@localhost:27017?authSource=Squidex
thx