I have…
I'm submitting a…
[ ] Regression (a behavior that stopped working in a new release)
[ x ] Bug report
[ ] Performance issue
[ ] Documentation issue or request
Current behavior
I have a schema that contains a field named groups with the array type (localizable).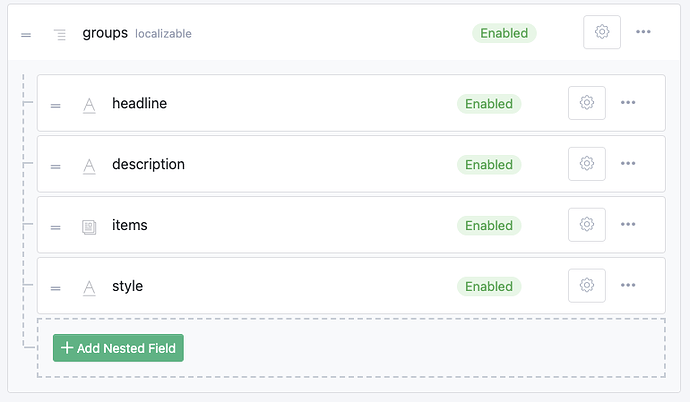 While retrieving data use GraphQL, this field only has data if X-Languages in the request headers is the master language (en).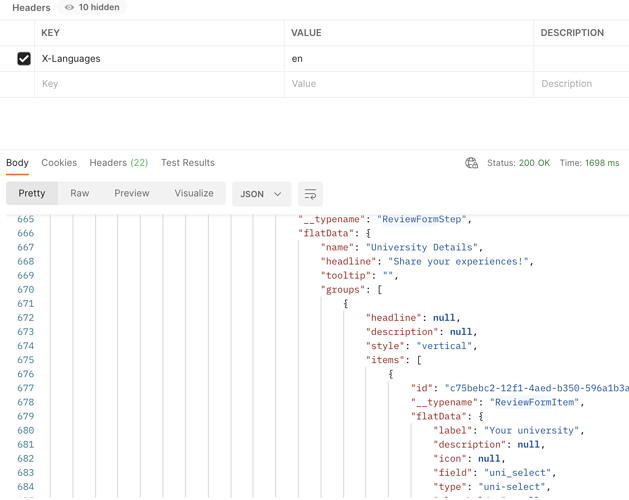 If I change the value of X-Languages to another language - French, for instance, the groups field will return an empty array.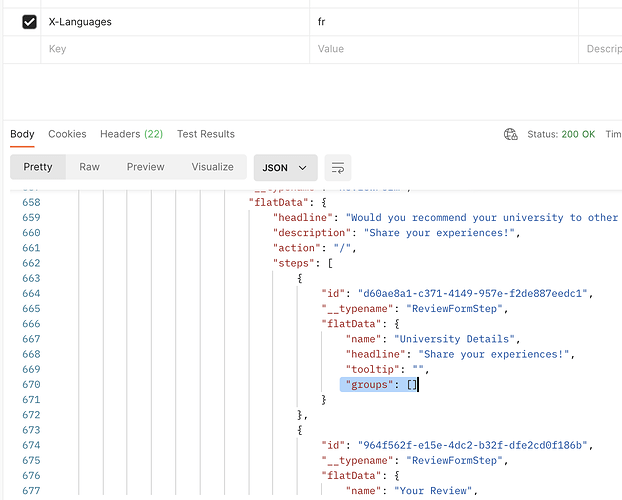 For other fields in the schema, the fallback language is working well. But it's not working with the array type field.
Expected behavior
The fallback language data should work with the array type field.
Minimal reproduction of the problem
Environment
[ ] Self hosted with docker
[ ] Self hosted with IIS
[ ] Self hosted with other version
[ x ] Cloud version
Version: [VERSION]
Browser:
[ x ] Chrome (desktop)
[ ] Chrome (Android)
[ ] Chrome (iOS)
[ ] Firefox
[ ] Safari (desktop)
[ ] Safari (iOS)
[ ] IE
[ ] Edge
Others: