Hi Sebastian,
I am trying host squidex in AKS. I am getting the below error.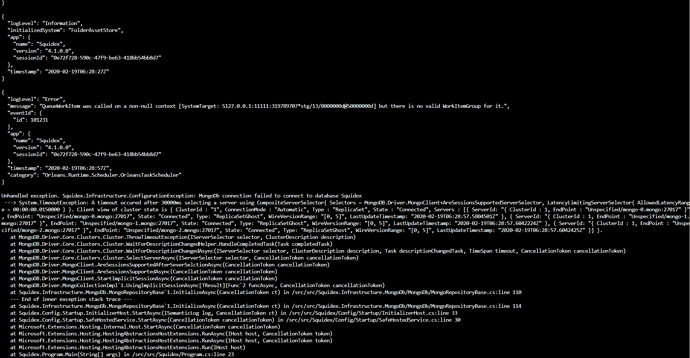 Below is my squidex.yaml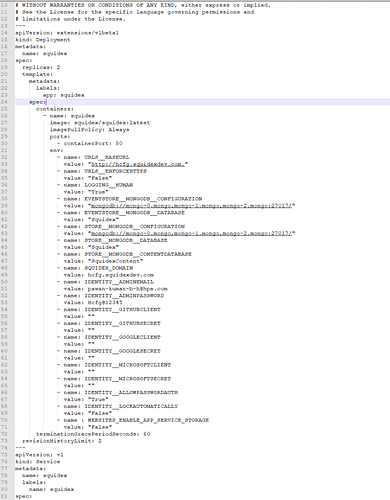 Do you have a MongoDB database installed?
Okay, but it cannot establish a connection. THere is not that I can help with.
That Unspecified is suspicious. Is there a protocol missing?
It looks exactly like my config. What do you mean with "Unspecified"?