Hi @Sebastian,
We are using the Cloud version of Squidex.
Would it be possible to change the default wording on the invitation email?
One of my customers have a business requirement where they would prefer if they could have their own wording on the default invitation email that is sent out when inviting new users.
Not sure if this is possible currently, but I don't see such an option.
See example of the email we would like to change the wording of: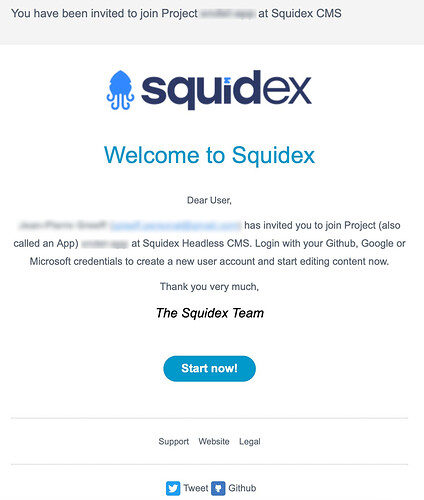 Thanks