Hi Sebastian,
We are currently populating our site with content, just prior to go live. One question that I have towards asset management and that's how the system stops duplicate naming conventions. We have only been entering images over the past two days, but it now seems that the site will not build due to the content. We have been wracking our brains, and the only possible thing that we can think of is:
Images that have become corrupted for some reason
Duplicate names for assets.
I have tested the system and it does allow for image assets to have the same name, but I'm hoping that they have their own internal ID/Ref number?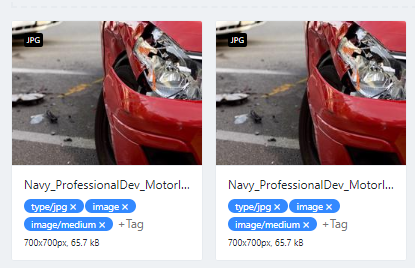 - these are both the same image
Can you confirm this for me so I can confirm with the Tech Team.
Thanks
Jason