I have…
[x] Checked the logs and have uploaded a log file and provided a link because I found something suspicious there. Please do not post the log file in the topic because very often something important is missing.
I'm submitting a…
[ ] Regression (a behavior that stopped working in a new release)
[x] Bug report
[ ] Performance issue
[ ] Documentation issue or request
Current behavior
I have three schemas:
Element, belongs to one…
Group, belongs to one …
Application
The relationships between these schema's are defined using reference fields. So an element has a reference to a group. And a group has a reference to an application.
In both reference fields the option "Resolve Reference" is enabled.
When adding a new Element the reference are very nicely resolved.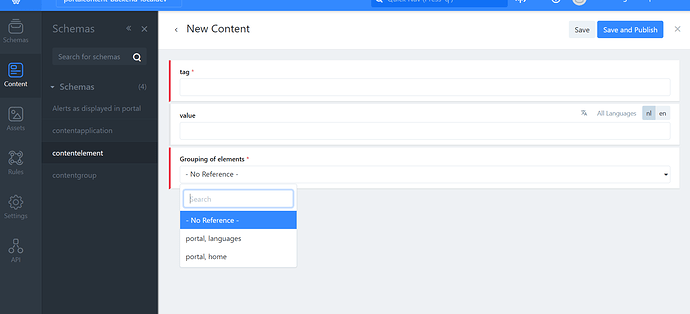 But in the list view only the last part is resolved. And the first part displays a guid.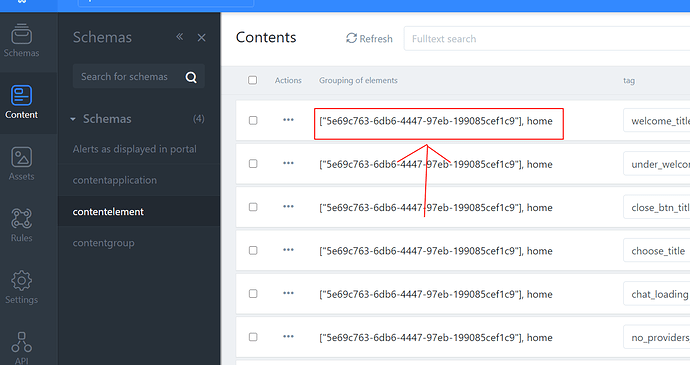 Expected behavior
To see exactly the same as when adding a new element.
Minimal reproduction of the problem
Environment
[ ] Self hosted with docker
[X] Self hosted with IIS
[ ] Self hosted with other version
[ ] Cloud version
Version: [VERSION]
Browser:
[X] Chrome (desktop)
[ ] Chrome (Android)
[ ] Chrome (iOS)
[ ] Firefox
[ ] Safari (desktop)
[ ] Safari (iOS)
[ ] IE
[ ] Edge
Others:
Sorry don't have a clue where to start searching. Otherwise i would have commited a PR.