Hi Sebastian,
It would be nice to add filters to these fields when adding reference fields to schemas. While showing the data in the panel, we sometimes need to filter and show them.
it looks like we have a minor UI issue to do this because we can give multiple schemas as reference.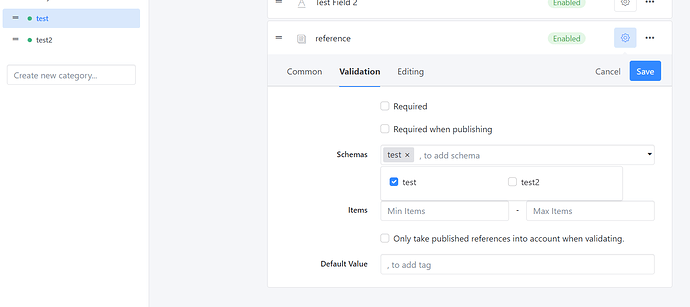 I have uploaded a simple screenshot to explain the idea in my mind. A more accurate usage scenario can be created by developing this idea.